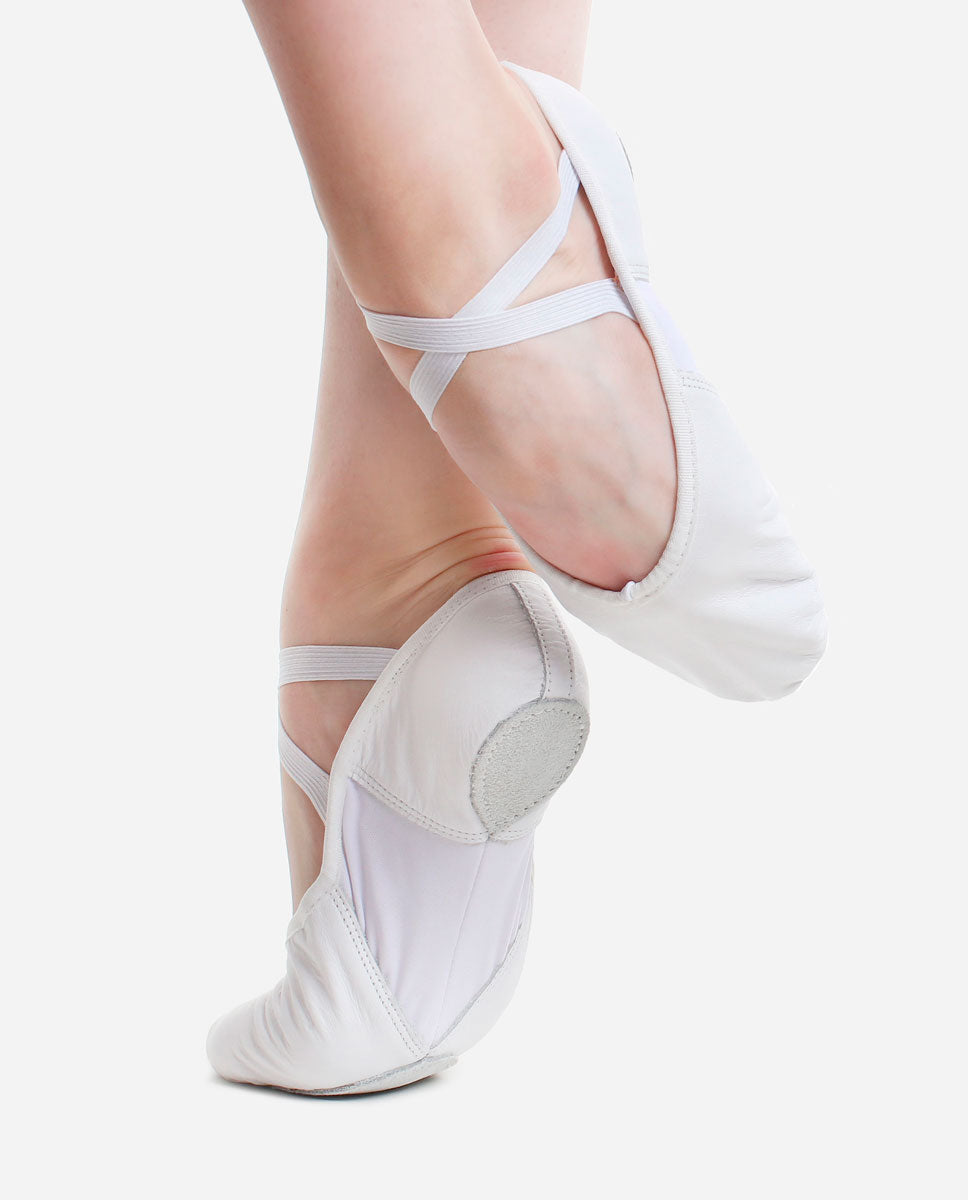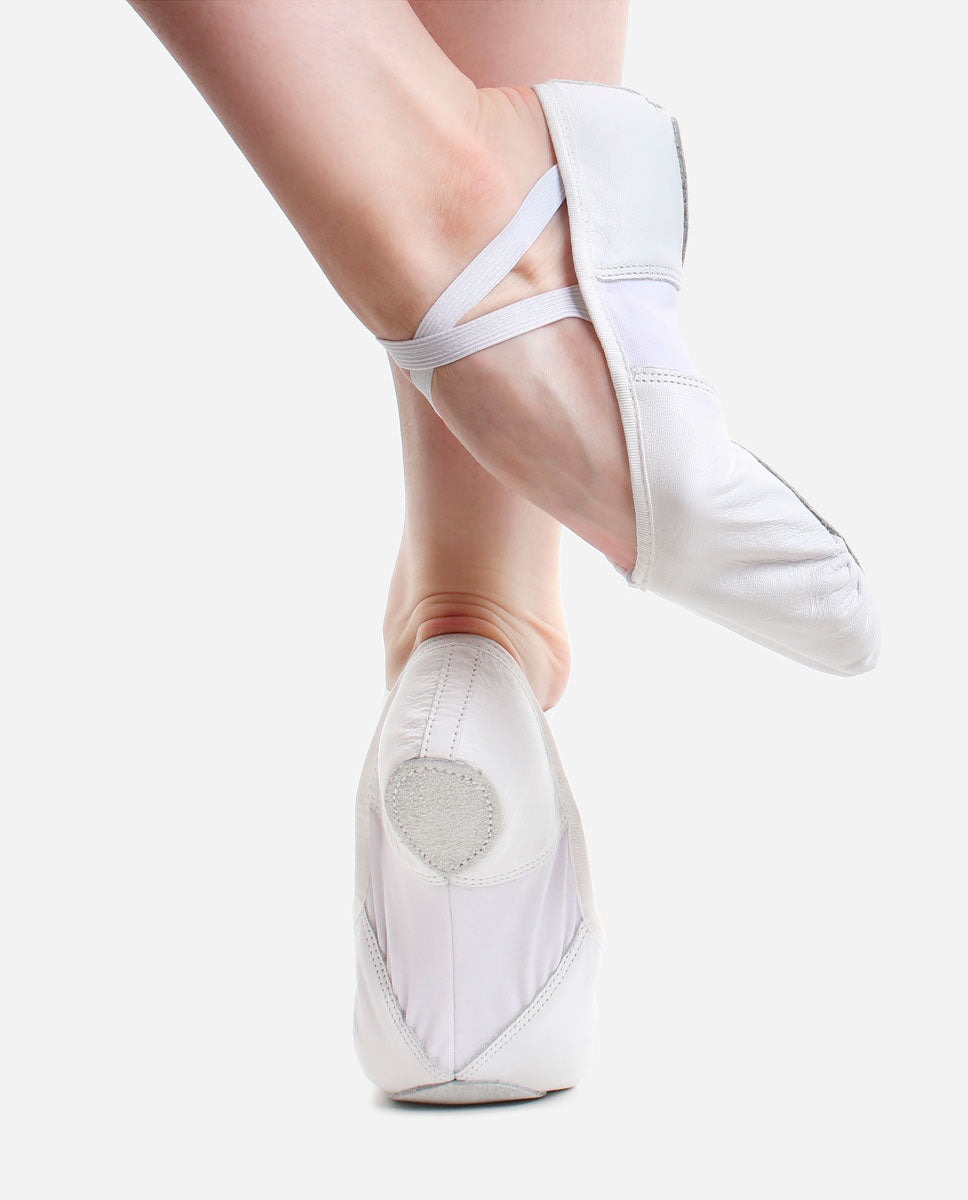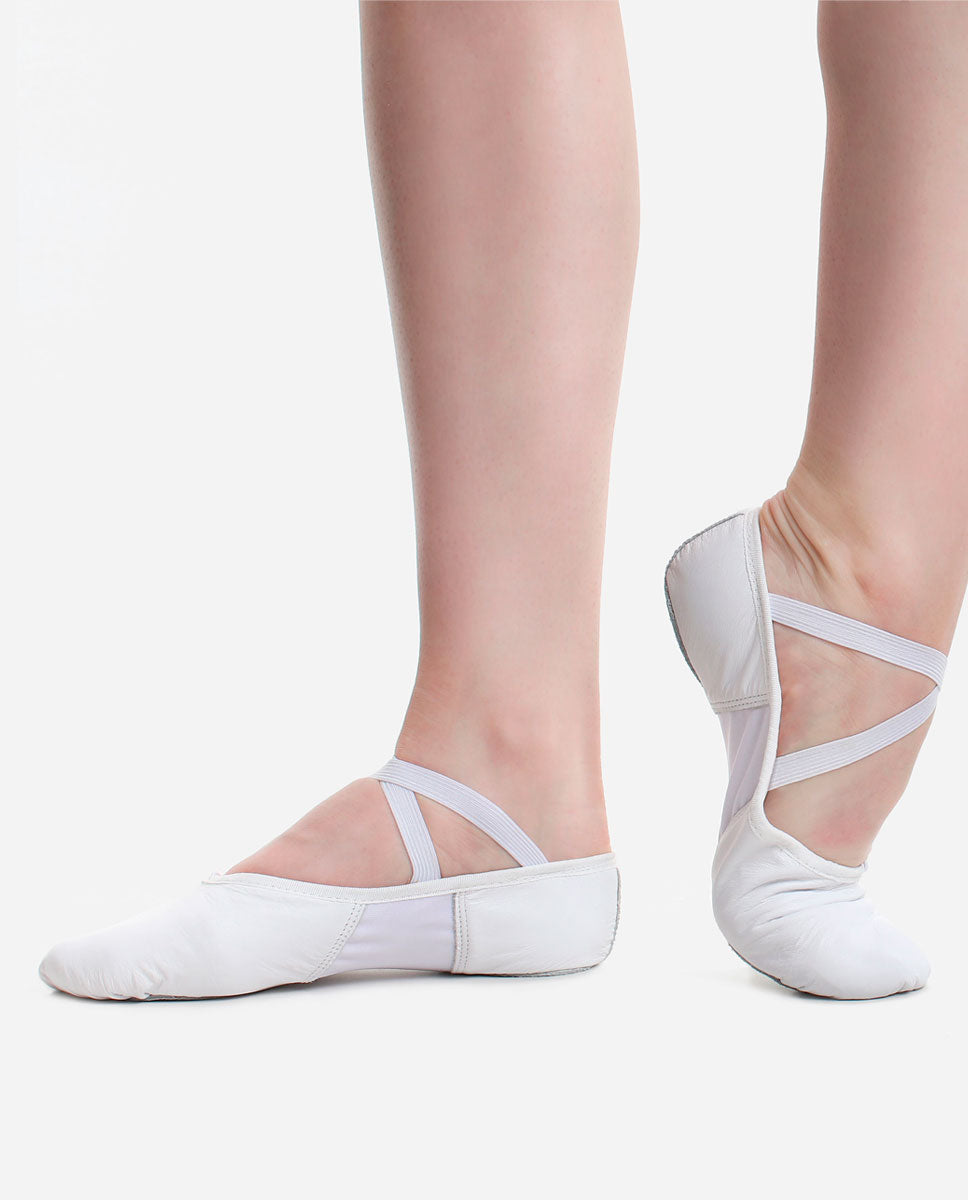 Hybrid Ballet Shoe - BAE 11L
White
The Hybrid Ballet Shoe BAE 11L is the ultimate sleek and powerful partner for professional ballet dancers. Featuring a hybrid split sole and a revolutionary design, it's perfect for creating your own dance moves in style. So get ready to pirouette, jeté, and arabesque with the best of 'em! Stretch Nylon Spandex inserts under the arch for support and flexibility. Elastics not pre-sewn.
The perfect combination of form and function, the Hybrid Ballet Shoe is ready to meet the demands of any professional performance. Its lightweight construction and breathable turnout area provides comfort and agility, while its full-grain outer layer ensures durability.
Available in child sizes.
Sole material: Suede

Sole type: Split

Outer material: Leather - Smooth, Nylon/Spandex arch

Fit: Order 1 size up from street shoe size
We understand that delivering your order, at a time that is convenient for you is important. If something goes wrong, as they sometimes do, then fixing it becomes our priority.

A dedicated customer service team is located at our office in Dublin to handle any problems that you may experience with delivery or when using our site. Our customer service lines are open from 9.30 am - 5.00 pm Monday to Friday. Customer service can be contacted via email at orders@sodancastore.com or by phone at:

(353) 1 864 9034 - So Dança Ireland
(44) 131 516 9950 - So Dança UK

For full Return Policy visit Returns Page.
You make your dancewear work hard to keep up with you. It stands to reason that it should be in as good shape as you are. Visit our Product Care Page for some tips to help keep your dancewear in top-condition.
 FOOTWEAR
Suede soles: Brush with a wire brush regularly and replace when over-worn.
Suede uppers: Use a suede protector, brush regularly with a wire brush, and do not leave in the sun to dry!
Leather uppers: Use a leather protector.
Heel tips can be protected with heel covers and replaced when over-worn.
Do NOT wear dance shoes outside.
Share